Are you feeling STUCK, FRUSTRATED, or BURNED OUT by your fitness goals?
Do you feel like you have adopted an ALL-or-NOTHING mentality?
Are you sick of feeling so much PRESSURE?
Do you feel trapped in a vicious SELF SABOTAGE CYCLE?
Does the thought of starting another EXTREME EXERCISE PROGRAM or RESTRICTIVE DIET stress you out?
Cool!
No worries at all:)
Time to stop stressing because I've got you covered, my friend.
I know how you got there. I, myself, have been there. That mind space is exhausting.
I'll tell you what- lets ditch that extreme mentality.
Its time to take some pressure off your self and start enjoying eating well and exercising!
Its time to start thinking differently about your health and wellness journey… but more importantly, Its time to start FEELING DIFFERENTLY ABOUT YOUR HEALTH AND WELLNESS JOURNEY!
I'll show you how this works!
Let me show you the balanced approach! Let me show you steady, long term results! Let me show you how to break the vicious self sabotage loop! Let me show you how to get in ALIGNMENT with your fitness goals!
INTRODUCING METAPHYSICAL MEATHEAD MEMBERS ONLY PROGRAM
Metaphysical Meathead Members Only Program is a program I developed in my 12th year as personal trainer after having a huge epiphany about what was missing from most fitness programs available to people looking to achieve and maintain a healthy, fit body weight.
With a boom in new innovative ways to get in shape via Specialty Gyms, Boot Camps, Pilates Studios, CrossFit Boxes, Yoga Studios, Cycle Studios, Climbing Gyms, Fitness Streaming Services, Fitness Apps, and Unlimited Access to Information on the Internet , it should be easier than EVER to get in shape!
Yet, many continue to struggle….
Is it because we haven't quite figured out the perfect method, or the perfect program, or the perfect scientific formula to losing weight?
No- in fact, the SCIENCE of weight loss has been proven over and over again! The science of losing weight can be broken down into very specific actionable items that, in theory, should be able to be followed by anyone at any time!
So why do people struggle? Why is it such a difficult journey?
It has been my observation that the reason why people aren't successful on their health and wellness journey is LESS about their inability to master their program, and more about their inability to master the way they FEEL about their program, and -more importantly- their inability to master the way they FEEL about themselves!
WHAT??
ENTER METAPHYSICAL MEATHEAD.
The majority of programs available to us are mainly focused on WHAT TO DO to achieve your fitness goal. They are rarely focused on HOW YOU FEEL ABOUT YOURSELF during the process.
I am here to tell you that the way you FEEL about yourself IS THE REASON WHY YOU ARE, OR ARE NOT, HAVING SUCCESS IN YOUR FITNESS PROGRAM.
That's right!
After 12 years in the fitness industry, I have come to realize that your belief that you can accomplish your goal and your belief that you are worthy of accomplishing your goal are just as important as the PROGRAM you have in place to achieve your goal.
Your success is dependent upon your FEELINGS aligning with THE ACTION YOU ARE TAKING.
To simplify: HOW YOU FEEL is just as important as WHAT YOU DO.
Metaphysical Meathead Members Only Program is an ONLINE TRAINING PROGRAM designed to help you get your ACTIONS and your FEELINGS in ALIGNMENT with your goals. It is a program that combines RESISTANCE TRAINING, CARDIO, and MEAL PLANNING with YOGA, MEDITATION, AFFIRMATIONS, JOURNAL WORK, INTUITIVE EATING, and GROUP DISCUSSIONS!!
I'M BRINGING THE YIN YANG BACK TO FITNESS, BABY!
HOW DOES IT ALL WORK TOGETHER?
Metaphysical Meathead Members Only Program is a MEMBERS ONLY WEBSITE with 8 different PORTALS to assist you on your health and wellness journey! As a member, you have unlimited access to these portals:
WEIGHT TRAINING PORTAL, NUTRITION and RECIPES PORTAL, GUIDED YOGA PORTAL, GUIDED MEDITATION PORTAL, GUIDED AFFIRMATIONS PORTAL, GUIDED JOURNAL WORK PORTAL, a PORTAL FOR ADDITIONAL ASSISTANCE, and you will have access to DAILY COMMUNICATION FROM ME through a PORTAL that links you to our PRIVATE FACEBOOK GROUP!
READ BELOW FOR AN IN DEPTH DESCRIPTION OF EACH PORTAL
NEW CONTENT IS ADDED TO EACH PORTAL AT THE BEGINNING OF EACH MONTH!
Learn to quit viewing your workout as a chore and start treating exercise as a part of your daily self care routine.
Learn how weight training isn't just about sculpting muscle, its about creating balance with-in the hormones of your body!
Also learn how to incorporate cardio throughout your weight training sessions so you don't waste hours a week on the elliptical!!
Start with a Basic 12-Week Program to build up fundamentals, then explore new and exciting 4-Week Programs to explore what style of training works and feels best to you!
NEW 4-WEEK PROGRAMS ADDED EVERY MONTH
Affirmations
While we operate out of our conscious mind, our sub-conscious mind is actually the one responsible for most of our daily habits!
The sub-conscious mind is often cluttered with negative beliefs that affect our ability to set and achieve our health and fitness goals!
Learn to re-program the sub-conscious mind with POSITIVE AFFIRMATIONS to help eliminate negative and limiting beliefs systems!
NEW GUIDED AFFIRMATIONS ADDED EVERY MONTH
Imagine a life where you can eat WHATEVER you want. Now imagine a life where what you want to eat is the food your body needs to maintain a healthy lean physique!
Sounds too good to be true, right?
Well, my friend, it is NOT too good to be true! Let me introduce you to the wonderful world of INTUITIVE EATING!
Learn how to detach from food attachments, both physical and emotional, and work your way toward becoming an intuitive eater!
We begin this journey through ramping up into a structured DETOX menu plan (seems like the opposite of intuitive eating, but we have to detach from food addictions through structure! Don't worry, we wont be here for too long!)...
In this program, I teach you how to build your menu plan and give you access to tons of yummy and healthy recipes to fill it in!
When you are ready, I will guide you through slowly transitioning off of your menu plan and working your way toward adopting an INTUITIVE EATING LIFESTYLE!
NEW RECIPES ADDED EVERY MONTH
People often think you have to choose one or the other; WEIGHT TRAINING, or YOGA.
I am here to tell you that I think the ULTIMATE COMBINATION in resistance training is utilizing BOTH!!
Yoga is the perfect balance of resistance (through holding poses against gravity) and stretching!
Learn to develop better length tension relationships in your muscle groups and develop a better mind-body connection through a regular yoga practice!
NEW GUIDED YOGA ADDED EVERY MONTH
Our thoughts affect our emotions, and our emotions affect our ability to set and achieve our health and fitness goals.
Learn how meditation can be THE BEST TOOL to help you on your health and fitness journey as you learn to manage your emotions through learning to quiet the mind.
This program gives you a taste of different methods of guided meditation so you can figure out which method works best for you, and hopefully inspires you to adopt a daily meditation practice!
NEW GUIDED MEDITATION ADDED EVERY MONTH
Journal Work
Journal work, or journal therapy, also known as writing therapy, is exactly what it sounds like.
Journal therapy is the use of journal writing for therapeutic benefit!
Follow weekly journal work prompts to help you release negative emotions associated with painful memories and help you write new positive beliefs!
Learn how the journal helps increase your brains processing power so you can moved forward toward your health and fitness with less road blocks!
NEW WEEKLY JOURNAL WORK PROMPTS ADDED EVERY MONTH
ARE YOU READY FOR A NEW APPROACH? ARE YOU READY TO STOP "DOING" SO MUCH? ARE YOU READY TO START FOCUSING ON YOUR ALIGNMENT AND REALLY FIGURING OUT WHAT WORKS BEST FOR YOU?????
You are??! I knew it!!!! Yayyyy!!! Click below for pricing info and such!!!
TESTIMONIALS:
"If you always do what you have always done, you will always get what you have always got."
"I Finally feel balanced and healthy for the first time in my life…"
"Mack is the most patient and upbeat person in the world. Very good qualities for a nutrition and fitness coach. Mack saved me after I had my baby. My body just did not recover how I thought it would. Mack helped me find a way to be happy with my new body and achieve my health goals. I love her whole body wellness approach. I finally feel balanced and healthy for the first time in my life. She is worth every penny! I won't ever work with anyone else... ever! Like why are you still reading this? Hire her already!"
-Cami Benedict
"You can get to where you want to be from wherever you are- but you must stop spending so much time noticing and talking about what you do not like about where you are." -Ester Hicks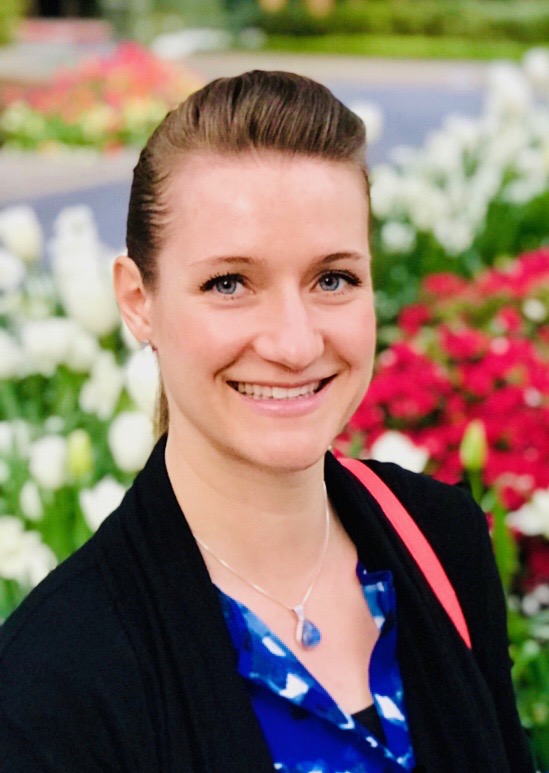 "Working with Mack Changed me…"
"Working with Mack changed me. I went from thinking cardio is it, to actually doing weight training and having amazing results. Mack created me workouts that challenged me but were still doable on a daily basis. She also helped me with the eating right. Food has always been the part I struggled with most in terms of a healthy lifestyle. She helped me finally understood what to eat, and when my body needed it. She helped me learn about macros and the importance of protein. She was very considerate about my own beliefs on food and she factored that into my personal plan. She is very knowledgeable about all things health. I wanted Mack to help me because of her positivity, real knowledge, and her outlook on it all. She did help me a lot, even to the point that I now feel confident to do what she taught me and run with it myself."
-Micheaux Brock
"The secret to change is to focus all of your energy, not on fighting the old, but building the new" -Socrates
"I learned how to actually eat, not just crash diet…"
" I had just had a baby, and really struggling with self love, anxiety, routine, and eating. Mack customized a work out plan for me with custom macros. We would check-in weekly and discuss how everything was going. We found what worked best for my body, and what didn't. I saw a huge change in my muscle mass and my overall body composition. She gave me self care homework weekly, which helped me with loving myself again and my new mom body. I learned how to actually eat, and not just crash diet. I now have the tools I need to live a healthy life style. Mack is extremely personable, she is so fun and easy to talk to."
- Chelsea Ricketts